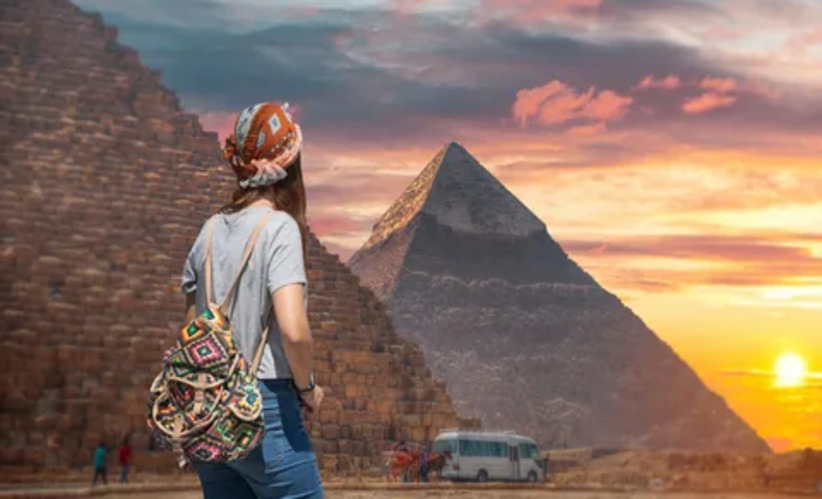 Introduction: Visit EGYPT Today
Visit Egypt today, a land rich in history and mystique that has captivated travelers for centuries. From the majestic pyramids to the serene Nile River, this ancient civilization has a timeless allure. However, Egypt is not a relic frozen in time. In recent years, it has undergone a renaissance, offering travelers a blend of ancient wonders and modern experiences. In this article, we will explore 10 new reasons to visit Egypt today, ensuring your trip is not only culturally enriching but also aligned with modern comforts and delightful.
1. Revamped Infrastructure
Visit Egypt today, has invested significantly in upgrading its infrastructure. From modern airports to improved road networks, getting around the country has never been easier. This means you can seamlessly explore both historical sites and vibrant cities.
2. Cultural Festivals
Visit EGYPT Today, Egyptians take pride in their rich cultural heritage, and this is celebrated through various festivals. From the mesmerizing Cairo International Film Festival to the vibrant Luxor African Film Festival, you can immerse yourself in the local arts and entertainment scene.
3. Diverse Culinary DelightsEgyptian cuisine is a delightful fusion of flavors and influences from the Mediterranean, Middle East, and Africa. Explore bustling food markets (souks) and savor dishes like koshari, full medames, and delectable sweets like baklava. Don't forget to sip on a cup of traditional Egyptian tea.
4. Red Sea Riviera
Egypt's Red Sea coastline is a paradise for beach lovers and water sports enthusiasts. Crystal-clear waters, vibrant coral reefs, and an abundance of marine life make it a prime destination for snorkeling and diving. Hurghada and Sharm El Sheikh are popular resort towns offering a perfect blend of relaxation and adventure.
5. Siwa Oasis: A Desert Jewel
Escape the hustle and bustle of city life and venture into the serene Siwa Oasis. Surrounded by dramatic sand dunes and lush palm groves, this oasis offers a tranquil retreat. Visit the Temple of the Oracle, relax in natural hot springs, and enjoy local hospitality in this picturesque setting.
6. Luxor: An Open-Air Museum
Luxor is often referred to as the world's largest open-air museum, and for good reason. This city is home to the iconic Karnak and Luxor Temples, the Valley of the Kings, and the stunning Hatshepsut Temple. The Avenue of the Sphinxes, recently reopened, offers an awe-inspiring walk back in time.
7. Egypt's Thriving Art Scene
Egypt's contemporary art scene is flourishing. Visit art galleries and studios in Cairo, Alexandria, and Luxor to witness the fusion of tradition and innovation. Local artists are gaining international recognition, and their works offer fresh perspectives on Egypt's cultural narrative.
8. Adventure Tourism in the Western Desert
visit Egypt today, For the adventurous traveler, Egypt's Western Desert beckons. Embark on jeep safaris, camp under the star-studded desert sky, and explore ancient oases like Bahariya and Farafra. The White Desert, with its surreal limestone formations, is a must-see.
9. Nubian Culture in Aswan
Aswan, a city graced by the Nile and the Nubian culture, offers a unique experience. Sail on a felucca, traditional Egyptian sailing boat, and visit the Nubian villages. Engage with warm locals, sample authentic cuisine, and take in the breathtaking scenery.
10. Modern Luxuries with Traditional Hospitality
Visit Egypt today, which effortlessly combines modern amenities with warm hospitality. Stay in luxurious hotels overlooking the Nile or experience the charm of boutique accommodations in historic districts. The Egyptian people are known for their hospitality, ensuring you feel welcomed and cared for throughout your journey.
Conclusion
Visit Egypt today, a land of timeless wonders and cutting-edge marvels that invites you to embark on an extraordinary journey. With revitalized infrastructure, a flourishing arts scene, and a fusion of vibrant cultural festivals, this destination offers a plethora of enriching experiences. Whether you crave exhilarating adventures in the desert, tranquil moments by the Red Sea, or deep cultural immersion in historic cities, visiting Egypt today assures memories that will be cherished forever. Embrace the rich tapestry of tradition and innovation, and let Unique visit Egypt today to enchant your heart and soul. Plan your visit today and uncover the enchantment of this exceptional land.