The package being offered for this tour includes a comprehensive set of features that are guaranteed to make your trip to Egypt as memorable and enjoyable as possible. With 5 nights of hotel accommodation in Cairo included, you can rest assured that you will have a comfortable and welcoming place to stay throughout your trip. All your transfers will also be taken care of with private A/C bus transportation, ensuring that you will be able to travel in comfort and style wherever you go.
One of the best aspects of this package is that all your tours and excursions will be included in the price. This means that you will be able to explore all the best sites that Egypt has to offer without having to worry about additional costs or logistics. With an expert tour guide accompanying you every step of the way, you can be sure that you will be able to fully appreciate all the historical and cultural significance of each location you visit.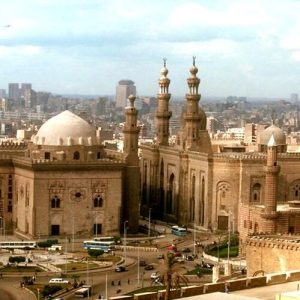 In addition to the tours themselves, there are also a number of other perks included in the package that is sure to make your trip even more memorable. For example, you will be able to enjoy a free camel ride, which is a unique and exciting way to explore the desert landscape that surrounds many of Egypt's most iconic sites. You will also be able to attend the Sound and Light show at Giza Pyramids, an immersive and thrilling experience that tells the story of the ancient Egyptians in a truly unforgettable way.
Of course, there are also some items that are not included in the package, such as the Visa Entry for Egypt, which must be obtained separately. You should also be prepared to cover the cost of any personal items that you wish to purchase during your trip, as well as tipping for any services that you feel deserve it. Finally, there are also optional tours that you can choose to participate in for an additional fee, which will allow you to explore even more of the country's amazing cultural and historical sites.
Overall, this package is an excellent choice for anyone looking to explore the wonders of Egypt in a comfortable and comprehensive way. With all your tours and transfers taken care of, you can relax and enjoy the experience to the fullest, knowing that everything has been thoughtfully planned and organized for your convenience. So why wait? Book your trip today and start discovering the magic of this amazing country for yourself!