Table of Contents:
I. Introduction
II. Day 1: Exploring the Bahariya Oases
III. Day 2: The Magnificent White and Black Deserts
IV. Day 3: Departure from the White Desert
V. What to Expect on Your 3-Day Tour
VI. What to Pack for Your 3-Day Tour VII. Conclusion
Introduction:
Egypt is a land of wonders, and the Western Desert is a prime example of its natural beauty. The vast expanse of the desert is home to many hidden treasures, and the only way to uncover them is by embarking on a 3-day tour. This tour will take you on an unforgettable journey to the magnificent White and Black Deserts, as well as the Bahariya Oases. Camping in the White Desert, visiting Crystal Mountain, and exploring the ancient ruins are just a few of the things you can experience on this tour.
Your adventure begins in Cairo, where you will be picked up by your guide and driven to the Bahariya Oases. This is a cluster of small towns surrounded by a lush green oasis. Here, you will visit the Temple of Alexander the Great, an ancient Roman aqueduct, and the Tombs of the Nobles. You will also have the opportunity to take a dip in the natural hot springs, which are believed to have healing properties.
On the second day of your tour, you will head to the Desert, a stunning landscape of white limestone formations that resemble giant mushrooms and other shapes. You will set up camp and spend the night under the stars. You can explore the area and take photographs of the unique rock formations. In the afternoon, you will visit a dramatic landscape of black volcanic rock formations.
On the final day of your tour, you will wake up to a beautiful sunrise in the White Desert. After breakfast, you will visit Crystal Mountain, a place where quartz crystals jut out of the sandstone rocks. You will then head back to Cairo, where your tour will end.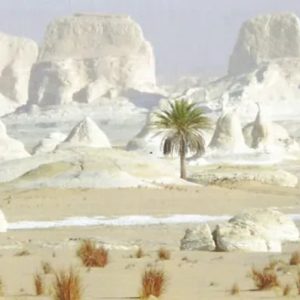 What to Expect on Your 3-Day Tour:
During your 3-day tour, you can expect to experience the following:
Comfortable transportation in an air-conditioned vehicle

Experienced and knowledgeable tour guide

Visits to historical sites and natural wonders

Camping in 

Delicious meals and snacks

Stunning sunrises and sunsets

Opportunities for stargazing
What to Pack for Your 3-Day Tour:
Here are some things you should consider packing for your 3-day tour:
Sunscreen and a hat to protect yourself from the sun

Comfortable and sturdy shoes for hiking

Warm clothing for the nighttime

Sleeping bag and camping gear

Camera to capture the stunning scenery

Snacks and water

First aid kit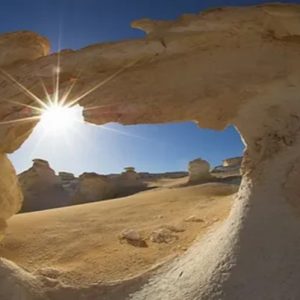 Conclusion:
Embarking on a 3-day tour of the Western Desert is an adventure like no other. From exploring the Bahariya Oases to camping in and visiting Crystal Mountain, this tour offers a chance to experience the natural beauty and ancient history of Egypt. With comfortable transportation, experienced guides, and delicious meals, this tour is the perfect way to explore hidden treasures. Don't forget to pack your camera and sunscreen, and get ready for an unforgettable adventure
If you are planning a tour of an Oasis, here are some advice and tips to keep in mind:
Pack appropriate clothing:

As you'll be spending time in the desert, it's important to bring appropriate clothing. Loose-fitting, lightweight clothing made of breathable fabric is recommended. Additionally, don't forget to bring a hat, sunglasses, and sunscreen to protect yourself from the sun.

Bring insect repellent:

The desert can be home to various insects such as mosquitoes, so it's a good idea to bring insect repellent to protect yourself.

Stay hydrated:

The desert can be very hot and dry, so it's important to drink plenty of water to stay hydrated. Bottled water is usually provided during tours, but it's also a good idea to bring your own reusable water bottle.

Listen to your tour guide:

Your tour guide is there to ensure your safety and provide you with the best experience possible. Be sure to follow their instructions and listen to their advice.

Respect the environment:

  Desert and Oasis are unique and fragile environments, so it's important to respect the environment and avoid littering or damaging the surroundings. Be sure to also follow any rules or regulations set by the tour operator or park authorities.

Bring cash:

While some places may accept credit cards, it's a good idea to bring cash in case you need to purchase anything during the tour.
Be prepared for unpredictable weather:

The desert

can be prone to sudden changes in weather, so it's a good idea to bring appropriate clothing for both hot and cold weather and to be prepared for any unexpected weather conditions.
By keeping these tips in mind, you can ensure that your tour of the White Desert and Oasis is a memorable and enjoyable experience.
Table summarizing the prices for the 3-day tour to the Western Desert:
| No. of Persons | Price per Person |
| --- | --- |
| 2 | US$ 465 |
| 3 | US$ 405 |
| 4 | US$ 405 |
| 5 | US$ 385 |
| 6 | US$ 365 |
Note that the prices are per person and based on the number of people in the group. The more people in the group, the lower the price per person.