I. Introduction




II. Location and Accessibility




III. The Unique Holiday Experiences




IV. Diving and Fishing 




V. Exciting Excursions 




VI.  A Hidden Gem in Egypt




VII. Conclusion
Introduction:
 A quaint and charming town located in the southern region of the Eastern Desert in Egypt is quickly becoming a favored holiday destination for tourists and locals alike. With its captivating shores of the Red Sea, the town offers a tranquil beauty that captivates visitors from around the world. This article delves into the various unique holiday experiences that Marsa Alam offers, from exceptional diving and fishing trips to exciting excursions and much more.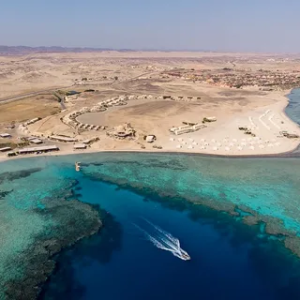 Location and Accessibility:
is situated at a distance of 790 kilometers from Cairo and 300 kilometers from Hurghada, making it easily accessible by both bus and plane. The construction of the International Airport in 2001 has made it an exclusive and fast-growing holiday resort, with many believing that it will soon rival the popularity of established resorts such as Hurghada and Sharm el-Sheikh.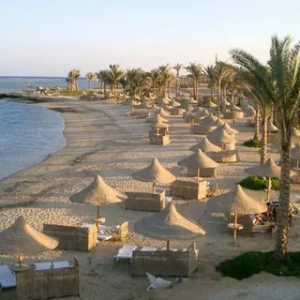 The Unique Holiday Experiences in Marsa Alam:
Offers visitors a unique holiday experience that is unlike any other. The town's exceptional diving and fishing experiences are the main draw for visitors, with windsurfers and divers flocking to the town for its magnificent coral reefs and pristine waters. Sun worshipers also enjoy the peace and solitude that the town offers. The offshore coral reefs are among the finest in the world, and there are various water sports available to try, including snorkeling and Desert Safari.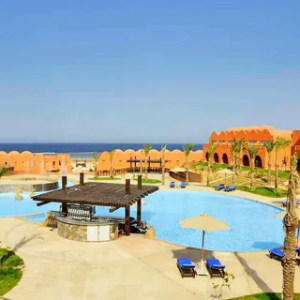 Diving and Fishing in Marsa Alam:
It is a unique town with a small harbor and stone quay, making it the perfect base for a fishing holiday. The Dokki Shooting Club has a rest house in the area and can arrange deep-sea fishing trips. Among the catches, visitors can expect to find sharks, lobsters, turtles, and muraena. Additionally, the town boasts excellent diving facilities, making it a must-visit destination for anyone interested in the underwater world.
Exciting Excursions :
For those looking for a truly unique experience, offers a range of exciting excursions. Visitors can board one of the town's nicest boats and indulge in their favorite hobbies, such as diving and snorkeling. Lunch is served in an oriental style, with food prepared and served hot before their eyes. Other exciting excursions include desert safaris, camel rides, and visits to ancient Egyptian temples.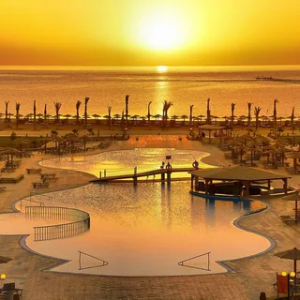 AHidden Gem in Egypt:
It is a hidden gem in Egypt, offering a one-of-a-kind holiday experience. The town's unique beaches, exceptional fishing trips, magnificent coral reefs, and various water sports make it a must-visit destination. With its rapid growth in popularity and various tourism projects planned for the near future, it's no wonder that Marsa Alam is fast becoming a top contender for Egypt's most exclusive holiday destination.
Conclusion:
In conclusion, is a unique and charming town that offers a one-of-a-kind holiday experience. With its captivating shores of the Red Sea, exceptional diving and fishing trips, exciting excursions, and much more, there's something for everyone to enjoy. Visitors can experience the tranquil beauty of this remote resort while enjoying all that it has to offer. With its rapid growth in popularity and various tourism projects planned for the near future, Marsa Alam is set to become Egypt's next top exclusive holiday destination.
It is a stunning coastal city in Egypt, known for its crystal-clear waters, pristine beaches, and fascinating coral reefs. If you're planning to visit this hidden gem, here are some tips to make your trip unforgettable.
Before you travel, make sure to research the area and plan your trip ahead of time. Consider booking your accommodations and activities in advance to ensure availability and avoid any last-minute disappointments. Check the weather forecast to pack accordingly and plan your itinerary around the best time to visit.
Pack light and comfortable clothing suitable for the hot and dry weather in. Bring sunscreen, a hat, sunglasses, and a beach bag for your beach essentials. Don't forget to bring your swimwear, snorkeling gear, and a camera to capture unforgettable moments.
The heat can be intense, so make sure to stay hydrated by drinking plenty of water and other fluids throughout the day. Apply sunscreen regularly, even when you're not in direct sunlight, to protect your skin from sunburn and other skin damage.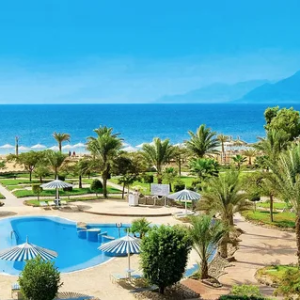 Egypt is a Muslim country, and it's important to respect local culture and customs during your stay. Dress modestly when visiting public places and avoid drinking alcohol in public areas. Respect the local traditions and avoid any behavior that could be considered offensive or disrespectful.
Make the most of your trip by exploring its best attractions. Visit the stunning Abu Dabbab Bay and Elphinstone Reef for exceptional diving and snorkeling experiences. Take a desert safari and discover the unique landscapes of the Eastern Desert. Indulge in local cuisine and experience Egyptian culture at its best.