Table of Contents:1. Introduction
2. History of El Gouna
3. Geographical Location and Climate
4. Attractions and Activities
A. Water Sports
B. Golfing
C. Diving
D. Kite surfing
E. El Gouna Aquarium
F. Beaches g. Nightlife Accommodation
5. Luxury Hotels and Resorts
A. Budget-Friendly Accommodation
B. Dining Options
C. Shopping
D. Transportation
5. Conclusion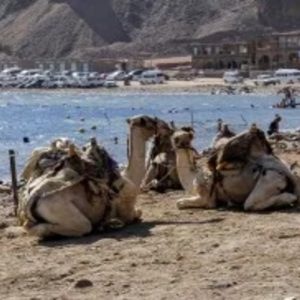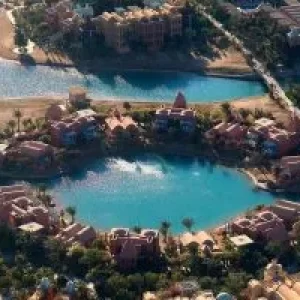 Located on the beautiful Red Sea coast, El Gouna is a picturesque coastal town that is rapidly becoming one of Egypt's most popular destinations. Known for its beautiful beaches, stunning natural scenery, and wide range of outdoor activities, El Gouna is the perfect destination for those seeking sun, sea, and adventure.
El Gouna was established in the 1980s by Egyptian billionaire Samih Sawiris. It was designed as a self-sufficient town that would provide visitors with a luxurious lifestyle and a wide range of amenities. Over the years, El Gouna has grown in popularity and has become one of the most sought-after tourist destinations in Egypt.
El Gouna is located on the Red Sea coast, approximately 22 km north of Hurghada. It is situated between the Red Sea and the Eastern Desert and covers an area of approximately 36 square kilometers. The town enjoys a warm, dry climate with temperatures ranging from 20 °C to 35 °C throughout the year. The best time to visit El Gouna is between September and April when the weather is cooler.
El Gouna is famous for its wide range of outdoor activities and attractions. Whether you were a water sports enthusiast or a golfing fanatic, there's something for everyone in El Gouna.
Water sports are some of the most popular activities in El Gouna. With its crystal clear waters and stunning coral reefs, El Gouna is the perfect destination for snorkeling, diving, and kite surfing. The town is home to some of the best dive sites in the Red Sea, and there are several diving centers that offer courses for beginners and advanced divers.
El Gouna is home to an 18-hole championship golf course designed by Gene Bates and Fred Couples. The course is located in the heart of the town and offers breathtaking views of the Red Sea and the surrounding desert. Golf enthusiasts can also enjoy the El Gouna Golf Club's facilities, including a driving range, pro shop, and clubhouse.
El Gouna's coral reefs are home to a diverse range of marine life, making it a popular destination for divers. The town has several diving centers that offer courses and guided dives for all skill levels. Some of the most popular dive sites in El Gouna include Abu Ramada, Dolphin House, and Umm Gamer.
Kite surfing is a popular activity in El Gouna due to the town's windy conditions. The town has several kite surfing centers that offer courses and equipment rentals. The best time for kite surfing in El Gouna is between June and September when the winds are stronger.