Introduction:Solo Female Travel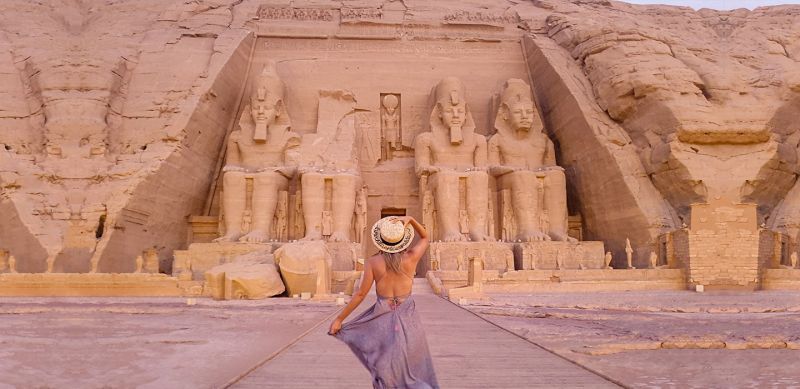 Solo Female Travel: Embarking on solo female travel offers a unique opportunity for self-discovery and exploration. However, safety is paramount, especially for solo female travel,In this guide, we present nine Middle Eastern destinations where solo female travelers can explore with confidence and peace of mind.
Egypt:Solo Female Travel,
Egypt, nestled in North Africa, beckons with its rich history and warm hospitality. Discover ancient wonders like the Great Pyramids of Giza and Nefertari's tomb. Opt for local tour guides for an immersive experience. Egypt's robust tourist police presence and military protection ensure a secure environment.
Best Time to Visit: Year-round. Winter offers festive celebrations, while summer promises dry adventures.
United Arab Emirates (UAE)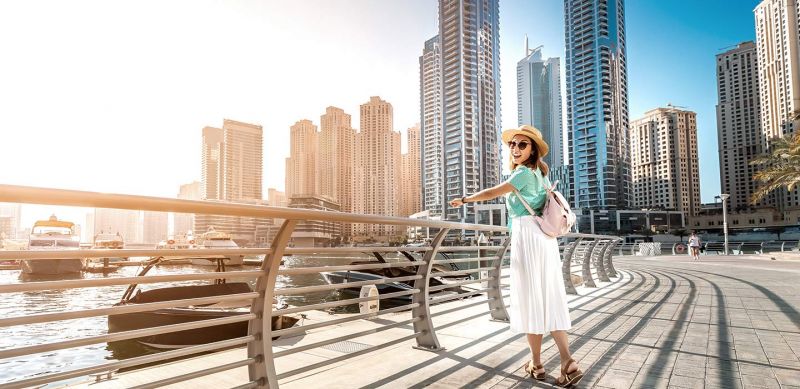 Dispelling misconceptions, the UAE, notably Abu Dhabi and Dubai, is a haven for solo female travelers. Strict laws and women-only sections in public transport contribute to its safety. Dive into experiences like ascending the Burj Khalifa and desert safaris.
Best Time to Visit: November to February for ideal weather
Majestic Morocco
Morocco invites with its diverse landscapes, from the Atlas Mountains to the Sahara. Explore Solo Female Travel, ancient ruins, beaches, and bustling markets. A visible police presence ensures safety, making Morocco an ideal solo travel destination.
Best Time to Visit: Autumn (September – November) or early Spring (March – April).
Jordan's Petra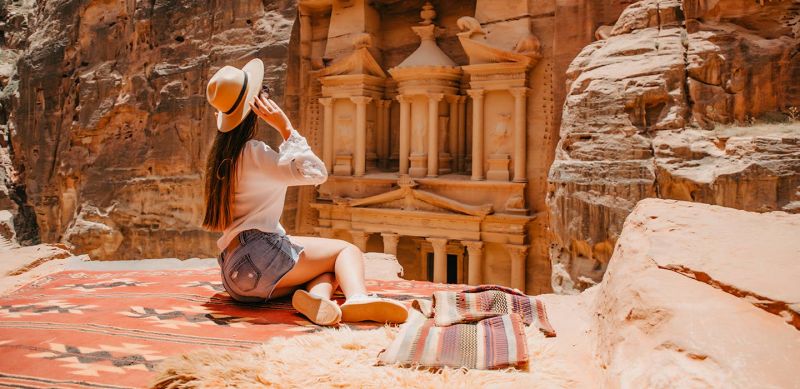 Jordan's Petra, a UNESCO World Heritage Site, Solo Female Travel, captivates with its rock-carved city. Jordan's focus on tourism safety ensures a secure visit. Explore the Dead Sea, Ajloun castle, and more, with ease.
Best Time to Visit: March to May or September to November.
Turkey: A Tapestry of Experiences
Turkey offers a tapestry of experiences, from Cappadocia to Mediterranean beaches Solo Female Travel, Urban areas like Istanbul and Ankara feel familiar, while rural Turkey provides an authentic encounter. Buses, trains, and taxis facilitate travel.
Best Time to Visit: Spring (March – May) or Fall (September – November).
The Sanctuary of Qatar
Qatar stands as the world's safest destination, with Doha ranked second among global cities. The Smart Traveler Enrollment Program ensures visitor tracking. Enjoy activities ranging from desert safaris to wildlife encounters.
Best Time to Visit: Winter (December – February) for pleasant weather.
Tunisia: Gateway to Ancient Wonders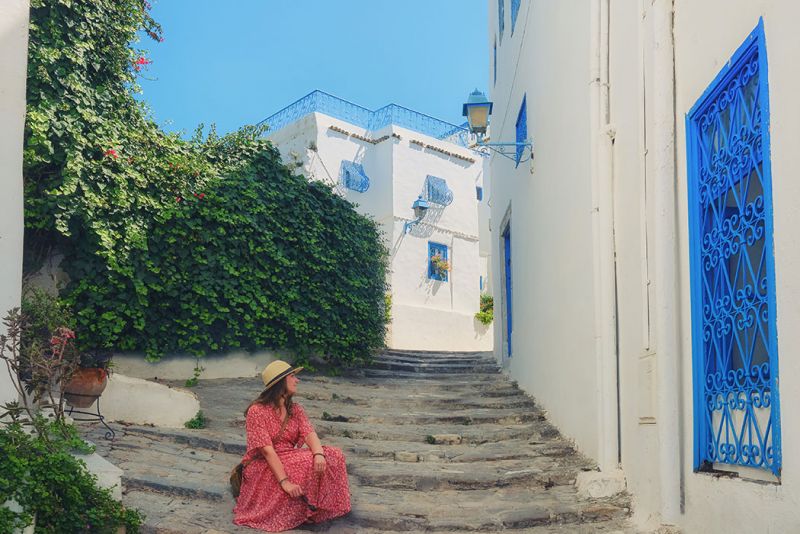 Tunisia, home to the Amphitheater of El Jem, Solo Female Travel,beckons with its Phoenician heritage. Enhanced security measures offer peace of mind. Explore ancient sites and embrace local culture through public transportation.
Best Time to Visit: April to May or October to early November.
Bahrain's Island Charm
Bahrain's archipelago showcases Formula One races and historical sites. Uber makes travel convenient. The kingdom's liberal atmosphere and stringent safety measures ensure a secure experience.
Best Time to Visit: December to March to avoid extreme heat.
Oman: Land of Tranquility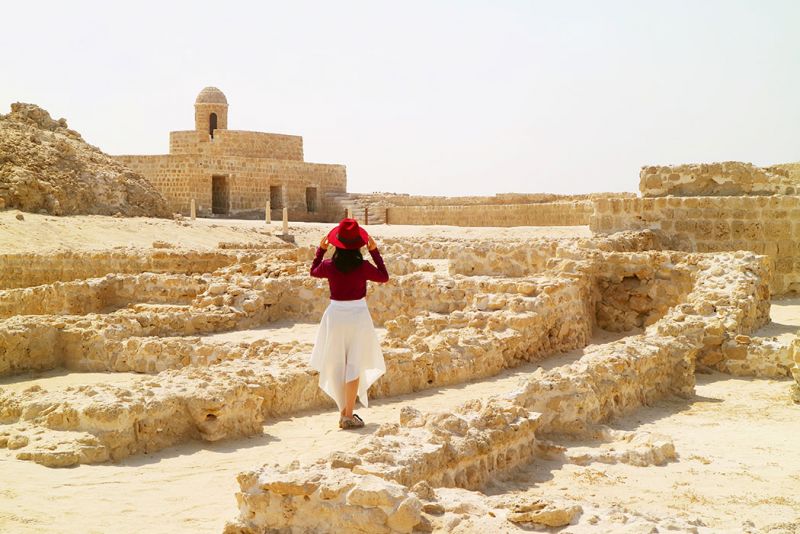 Oman, boasting a strong economy and low crime rate, is a haven for solo female travelers. Discover aflaj oases, meteorites, and serene wadis. Rent a car for optimal exploration.
Best Time to Visit: October to April for warm weather and turtle sightings.
Conclusion:
Embracing Exploration with Assurance
The Middle East, a region steeped in history and rich in diverse cultures, beckons solo female travelers with nine captivating destinations. Each of these places presents an enticing fusion of ancient narratives, vibrant traditions, and awe-inspiring natural landscapes. To ensure a journey filled with enchanting experiences, it is paramount to prioritize safety through a combination of respect for local customs, a deep understanding of the prevailing culture, and a keen awareness of your surroundings.
Begin your odyssey through this storied land with a sense of confidence, knowing that with the right precautions in place, you can fully immerse yourself in the wonders that await. As you venture forth, remember to approach each new encounter with an open heart and a curious spirit, for it is through genuine engagement that the true essence of the Middle East will reveal itself.
From the ancient ruins of Petra, Jordan, to the bustling souks of Marrakech, Morocco, these destinations offer a kaleidoscope of experiences. Wander through the narrow alleys of Jerusalem's Old City, where history unfurls at every corner, or stand in awe of the majestic Pyramids of Giza, marveling at their timeless grandeur.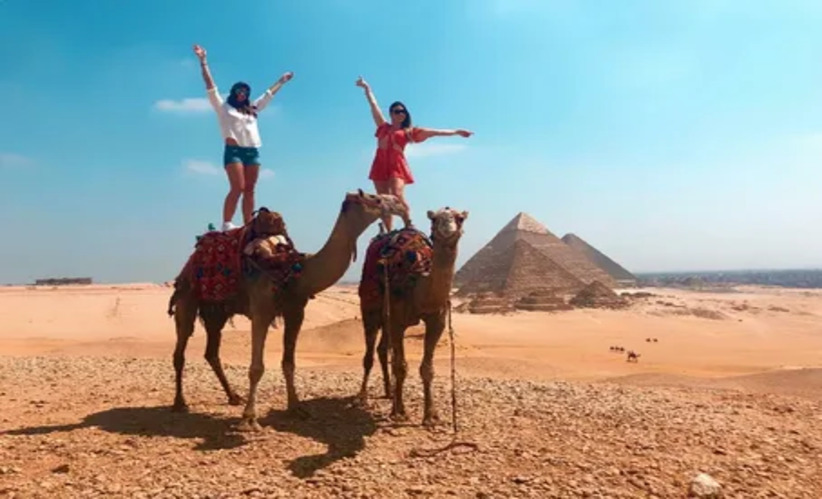 In bustling bazaars and tranquil oasis alike, you'll find the warm hospitality of the Middle East's people to be a constant companion. Take the time to savor the flavors of local cuisine, whether it be the aromatic spices of Persian dishes or the mouthwatering mezze of Lebanese fare.
As you traverse this remarkable region, let your journey be guided by both a spirit of adventure and a profound respect for the cultures that call it home. Engage with locals, learn from their stories, and leave a positive footprint on the path you tread. In doing so, you'll not only create memories to cherish but also contribute to the ever-growing tapestry of cross-cultural understanding. So, step forward with assurance, for in the heart of the Middle East, boundless exploration awaits the intrepid traveler.