instruction: Scuba diving in Egypt
Scuba diving in Egypt Egypt is undeniably one of the world's foremost havens for scuba diving and snorkeling enthusiasts. Its extensive coastline, spanning over 200 miles along the Red Sea, and maritime frontiers in the Mediterranean Sea, unveil a rich tapestry of submerged marvels, encompassing reefs and sunken vessels, all yearning to be unearthed. Whether you're a seasoned diver well-versed in the intricacies of underwater exploration or a neophyte eager to embark on this aquatic odyssey, Egypt presents a diverse array of dive sites, each tailored to accommodate every proficiency level. Here, we present the crème de la crème – the finest ten locations for scuba diving in this mesmerizing country.
In summation, Egypt's underwater domain is a testament to the wonders of the natural world, proffering a tapestry of experiences for divers of all echelons. From resplendent reefs to historic wrecks, and encounters with magnificent creatures, each dive site promises an odyssey that transcends the ordinary. Embark on this aquatic pilgrimage and let the depths of Egypt's seas unveil their captivating secrets to you.
1. Red Sea: Straits of Tiran
Scuba diving in Egypt Located between the Sinai Peninsula and Saudi Arabia, the Straits of Tiran on the Red Seaside offers phenomenal diving. Known for pristine coral reefs teeming with marine life, colorful soft corals, and schools of reef fish in incredibly clear waters, the Straits of Tiran are perfect for intermediate to advanced divers. Popular sites in the area include Hengam Reef, Jackson Reef, and South Gap. With average water temperatures between 22 and 28°C (72 and 82°F) year-round, the Straits of Tiran provide ideal conditions for underwater exploration and photography. The variety of hard and soft corals, sharks, turtles, dolphins, and macrolife make it a top dive destination in Egypt's Red Sea.
2. Red Sea – Ras Mohammed National Park
Scuba diving in Egypt Considered one of the world's top diving areas, Ras Mohammed National Park, located at the southern tip of the Sinai Peninsula, hosts some of the most pristine coral reefs anywhere. With over 30 premier dive sites packed with coral gardens, walls, caves, and swim-throughs teeming with vibrant marine habitats, Ras Mohammed is truly a diver's paradise. Iconic sites include Jackson Reef, Elphinstone Reef, and Shark and Yolanda Reefs, where you'll encounter blacktop reef sharks, green sea turtles, moray eels, groupers, angelfish, butterfly fish, and much more. The incredible visibility makes it perfect for both experienced divers and snorkelers to marvel at the stunning Red Sea coral gardens and underwater landscapes.
3. Red Sea, Sha'ab Abu Nuhas
Scuba diving in Egypt Located in the Marsa Alam region, Sha'ab Abu Nuhas is considered one of the top drift dive sites in all of Egypt. Characterized by sheer walls covered in soft corals, gorgonize sea fans and hard coral formations dropping off into the depths, Sha'ab Abu Nuhas provides awe-inspiring dives with visibility usually over 30 meters. Popular juvenile blacktop and gray reef sharks inhabit the slopes along with barracudas, tuna, turtles, and schools of reef fish. The drift along the wall puts divers in the midst of the underwater action. With currents ideal for drift Scuba diving in Egypt with advanced certification is recommended, but it makes for an unforgettable diving experience.
4. Red Sea – Blue Hole Scuba Diving in Egypt
About an hour south of Dahab, the Blue Hole is one of Egypt's most iconic dive sites. Named for its brilliant azure blue color, this large submarine sinkhole serves as a habitat for all kinds of underwater life. Reaching depths of over 30 meters, the Blue Hole features rocky walls and sand slopes covered in hard and soft corals. Schools of barracudas, tuna, moray eels, and a diversity of reef fish call it home, along with larger pelagics like gray reef sharks. For experienced divers, penetrating diving down through the crevasses and passages of the Blue Hole walls is simply breathtaking. It's also a popular drift, shore entry, and boat dive site, perfect for both photographers and marine life observers.
5. Red Sea—Rocky Island Scuba diving in Egypt
Scuba diving in Egypt Located in front of Dahab City, Rocky Island provides stunning coral reefs circling the entire island, accessible to both divers and snorkelers. Rocky Island lives up to its name, featuring rugged rock formations jutting out of the sea floor and walls covered in colorful soft corals, gorgonizes, and sponges. Schools of snapper, unicorn fish, angelfish, and occasional jack and barracuda sightings make for memorable dives. Along the walls and dropoffs, divers and snorkelers regularly encounter moray eels, green sea turtles, and gray reef sharks. With an average depth of 10–20 meters and crystal clear water, Rocky Island is one of the top spots in Dahab for all experience levels to marvel at Egypt's magnificent underwater scenery.
6. Red Sea, Abu Dabab
Conveniently located north of Sharm el-Sheikh, the Abu Dabab Reef and Thistlegorm wreck site offer two premier Egyptian dive destinations in one trip. Known as the "Cradle of Coral", Abu Dabab is home to an impressive diversity of hard and soft corals blanketing the reef along with schools of colorful reef fish. Scuba diving in Egypt the gently sloping reef at 18–22 meters also hosts barracuda, moray eels, green sea turtles, reef sharks, and occasional pelagic sightings. Nearby lays the famous WWII cargo ship Thistlegorm which forms its own vibrant artificial reef teeming with marine life including groupers, lionfish, and lobsters making it a top wreck diving location Scuba diving in Egypt .
7. Red Sea – Elphinstone Reef
Scuba diving in Egypt Located inside Ras Mohammed National Park, Elphinstone Reef is considered one of the top reef Scuba diving in Egypt sites in Egypt. Characterized by marine biodiversity and pristine hard and soft coral formations, Elphinstone features caverns, tunnels, swim-throughs, and coral-encrusted walls and slopes. Schools of snapper, butterfly fish, angelfish, sergeant majors, and large barracuda regularly inhabit the reef. Shy reef sharks, moray eels, and larger pelagic fauna like tuna and occasional hammerhead sharks also make appearances. With an average depth of 15–27 meters and superb visibility, Elphinstone provides incredible photo opportunities and experiences for even novice divers. It's no wonder it's recognized globally as a top recreational and technical dive spot.
8. Red Sea – Gargan Reef
Scuba diving in Egypt Located a short boat ride north of Hurghada, Gargan Reef consistently produces memorable dives for its stunning marine scenery. A sloping reef system between 10–25 meters, Gargan features remarkable natural underwater topography comprised of huge boulders, crevices, overhangs, and caverns amidst ethereal soft coral growth and hard coral gardens. An amazing array of fish species including giant groupers, moray eels, blacktop sharks, barracudas, and large pelagics frequently visit. With breathtaking soft coral-covered walls, swim-throughs, and coral carpets, Gargan Reef allows divers of most experience levels to appreciate Egypt's underwater beauty in phenomenal visibility conditions.
9. Red Sea—Yolanda Reef
Scuba diving in Egypt Part of the Ras Mohammed National Park dive sites, Yolanda Reef is renowned for prolific coral growth and large pelagic encounters. An expansive, sloping reef that drops into the blue, Yolanda has everything from hard and soft coral formations to caves, tunnels, and crevices providing habitats for an astounding variety of marine life. Schools of barracuda, snapper, angelfish, and occasional reef sharks hover over the reef while moray eels peek out of crevices. Top pelagic sightings include large schools of hammerhead sharks, sailfish, and whale sharks frequently seen cruising the nutrient-rich waters. With an average depth between 15–and 30 meters, Yolanda offers thrilling wall and slope diving at a destination level.
10. Red Sea – Brothers Islands
Off the coast of Hurghada lies the Brothers Islands chain comprised of six small islands characterized by stunning rugged coastal scenery above and below the surface. Snorkelers and scuba divers delight in exploring the crystal clear waters teeming with pelagics, reef sharks, turtles, barracuda, snapper, and more. Popular dive sites include Elba Island renowned for schooling barracuda and Gabr El Manazel with incredible coral formations. Due to strong currents between the islands, diving at Brothers requires experience. Those up for the challenge are rewarded with memorable wall, pinnacle, and drift dives in one of Egypt's top ecosystem hotspots.
Other Top Dive Sites in Egypt:
While the above list covers some of the most renowned Scuba diving in Egypt destinations, there are many other superb sites worth exploring. Along Egypt's Mediterranean coast, dive MantiscoReef near Alexandria known for prolific sponge growth and grouper sightings. Inshore sites like Biban El Molok on the Gulf of Suez offer sheltered waters perfect for beginner divers looking to see schooling horse mackerel and moray eels.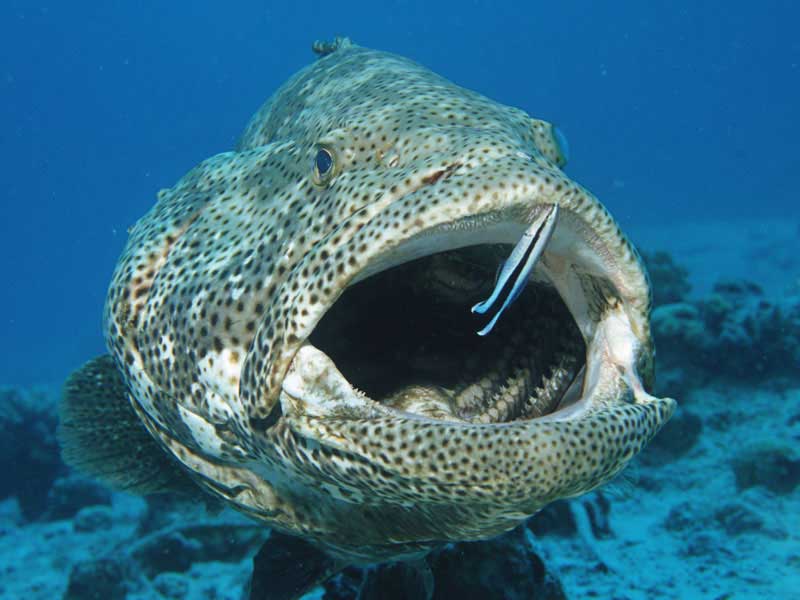 Further south near Hurghada and Safaga, popular spots include Rocky Island, Brothers Island, and Sha'ab Abu Nuhas with their colorful hard and soft corals, turtles, and occasional pelagics. For advanced divers, the numerous wrecks tucked along Egypt's coastlines provide a haunting tour of sunken treasures. Particularly renowned is the Sakara wreck outside Hurghada, a cargo ship laden with amphorae that sunk 69 meters.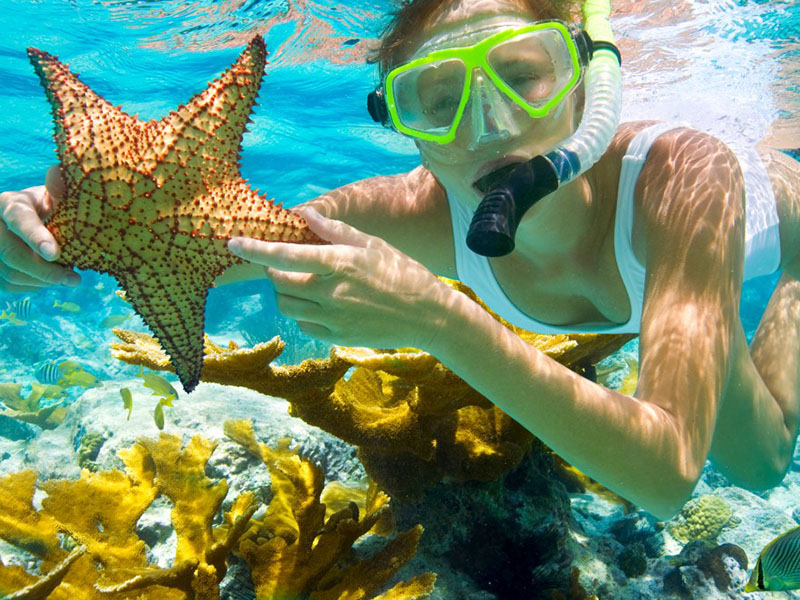 Scuba diving in Egypt Venturing into the southern Red Sea, top dive destinations include Ras Mohammed National Park, America, and Tablubly reefs near Sharm El Sheikh. An underwater paradise of marine life, common sights include sharks, lionfish, reef fish, and large pelagics like marlin and sailfish. Dahab too has excellent dive sites within easy reach right off the coast like Blue Hole, Canyon, and Eel Garden offering scenic walls and passes in a spectrum of hues.
With its warm waters, varied topography, and profusion of marine diversity, Egypt undoubtedly offers world-class scuba diving for all levels right along its coastline. Exceptional visibility combined with historical remains and kaleidoscopic reef capes make the country a premier destination for any diver. Careful site selection and matching skills and conditions ensure an unforgettable underwater experience in Egypt's crystal waters.
Conclusion:
Conclusion:
In summary, scuba-diving-in-egypt stands as a beacon for scuba divers worldwide, offering a wealth of underwater adventures that are nothing short of extraordinary. scuba-diving-in-egypt From the renowned Red Sea to the lesser-explored treasures of the Mediterranean, the country's diverse aquatic landscapes promise an unparalleled experience for divers of all levels.
The Ras Mohammed National Park, with its vibrant coral gardens and bustling marine life, emerges as a must-visit destination. Its intricate reefs and thriving ecosystems provide a kaleidoscope of colors and species, making it a true underwater Eden. The SS Thistlegorm wreck, a living testament to history's embrace by the sea, offers a hauntingly beautiful exploration for wreck enthusiasts, while the Blue Hole in Dahab beckons with its mystique and depth, captivating advanced divers seeking a thrilling challenge.
For those who prefer a touch of serenity, the Brothers Islands serve as a sanctuary of tranquility, adorned with mesmerizing coral formations and abundant marine encounters. Meanwhile, the caves and canyons of Abu Galawa Soraya reveal a hidden world of geological wonders, inviting divers to navigate through nature's artwork.
Egypt's southern gem, the Fury Shoals, entices with its breathtaking drop-offs and stunning coral gardens. This region is a haven for encounters with larger pelagic species, offering a chance to witness the majestic creatures of the deep in their natural habitat. The warm waters surrounding Marsa Alam and El Quseir extend an invitation for relaxation and exploration, promising encounters with diverse marine life, including dolphins and dugongs.
Moving to the Mediterranean coast, divers can immerse themselves in the history-laden waters of Alexandria. Here, sunken relics whisper tales of ancient civilizations, adding an archaeological dimension to the diving experience. The caves and caverns near Marsa Matrouh, on the other hand, create an otherworldly atmosphere, inviting intrepid divers to explore their enigmatic depths.
scuba-diving-in-egypt its rich biodiversity, intriguing wrecks, and ethereal landscapes, Egypt's underwater realm is a testament to the marvels of the natural world. Whether you seek vibrant reefs, historic wrecks, or encounters with magnificent creatures, Egypt's diverse dive sites promise an adventure that transcends the ordinary. Dive into these aquatic wonders, and let the depths of Egypt's seas unveil their captivating secrets to you.