Help 24/7
Our customer service is legendary. We're passionate about travel, and we love helping you put together a journey you'll remember for a lifetime. Our reservation agents are there to help you throughout the whole booking process. Once you're on your trip, we have a dedicated emergency line that is manned 24/7, not by an answering service, but by our managers in Egypt, who know what to do to help you (even if it's in the middle of the night). When you book your tour with Friendly Planet, you have a team watching out for you no matter where you go.
We know from experience that a well-appointed hotel close to the best sightseeing and dining options contributes significantly to the enjoyment of your tour. Many companies book hotels in less than desirable locations in order to save on costs, but this adds plenty of inconvenience and loss of precious time getting to and from the places you want to see. Others book lower-quality hotels, so they can charge the lowest prices possible. Our tours always feature high-quality, centrally located hotels that live up to our high standards. And while occasionally our usual standard of accommodations doesn't exist in a location (for example, in very remote spots), you can count on us to make sure you're staying in the best hotel available.
On all of our guided tours, you will be led by an expert English-speaking local guide who will make each destination come alive as only the resident does. Along the way, your guide will share the traditions, culture, and history of your destination from a first-hand perspective, and may even add some unexpected off-the-track adventures. Often times it is our amazing guides who are most remembered and remembered when they recount their experience.
Guides are available in any language of your choice.
We offer options for every budget and travel style. Of course, our specialty will always be small group, escorted tours to incredible international destinations. But we also offer the same great value in larger groups with our line of Value Vacations. For those seeking more freedom and flexibility, our Independent Packages include all flights, transfers, and hotels, but no guides and no touring schedule. Finally, we'll also customize any program we offer or create a tour just for you. You'll enjoy the same great pricing without the customization premium others charge.
No one will dispute the value of small groups while on tour—allowing you more personal and intimate interactions with the sites and culture of your destination. But most companies that feature small group experiences offer these tours at a premium, making the comfort and convenience of small groups an expensive value-add. Our Small Group escorted tours include no more than 10 travelers (and often fewer) without the premium price.
We work with the very best. We are proud of our partners, who work with us to deliver the best in bespoke travel
No request is too big or too small for our team. If it matters to you, it matters to us. Let us make your escape perfect.
King of Egypt Tours is your trusted travel agency, with more than 20 years of experience in tourism and hospitality in Egypt, our company is one of the leading travel agencies in Egypt.
Our commitment to our valued customers is the core value of our company.
KING Of Egypt Tours offer a great selection of tours and excursions in Cairo, Luxor, Sharm, Dahab, Marsa Allam and more, whether if you are a group or an individual who are looking to book your perfect holiday! Wonders Of Egypt Tours is the place to sort everything out.
We believe in a hassle free experience and with our company you can enjoy an easy booking procedure.
KING Of Egypt Tours is your reliable tour agency, with more than 25 years of experience in the Tourism & Hospitality in Egypt, our company is one of the leading travel agencies in Egypt .
Our commitment to our valued customers is the core value of our company.
Our mission is to offer travelers unrivaled
savings at a selection of hand-picked
luxurious destinations.
We are a team of professional operators , tour guides, expediters, our experience as tour guides allowed us to gather a lot of ideas on what makes a perfect holiday, Our passion for Egypt is an essential part of our core values.
Our company offers affordable high quality arrangements throughout Egypt, KING Of Egypt Tours is one of the leading Travel Agencies in Egypt, We are redefining the travel industry by providing efficient and effective services to our customers.
We include airfare in almost all of our prices. It's that easy. You can even book your flights online—in some cases directly from your home city, and in other cases, from one of our convenient selected gateway cities (then we can help you book your air to that gateway). And it's not just flights; our package prices include hotels and most taxes and fees too. We do the work, and you concentrate on taking the trip of a lifetime.
We've spent over 35 years crafting and refining tour itineraries full of must-see sites and off-the-beaten path experiences you won't find on other tours. But we've also learned that an international tour is more than just a visit to a World Heritage Site. That's why we've built insider access to unique cultural encounters into every one of our Small Group itineraries: like sharing tea and lively discussion with a local Egyptian family; dining with villagers Cultural immersion is a signature feature of King of egypt, so you'll know you've experienced the essence of the country.
Value for money – no hidden extras
Efficient travel services of the highest quality, from offer to operation and down to all details, are standard with us. KING OF EGYPT team is small enough to give you personal attention but big enough to offer outstanding service. Thanks to our relationships with hotels and suppliers all across Egypt, we can ensure that our private Egypt tours represent excellent value for money for you. Our tour prices include private transportation and admission fees, so no hidden extras.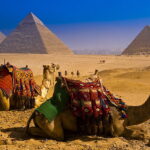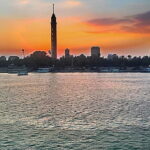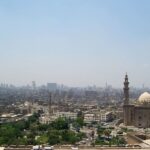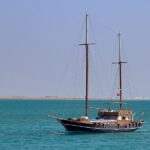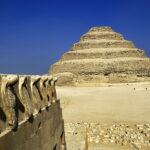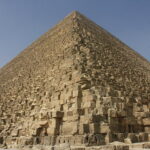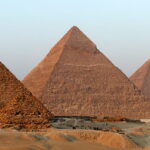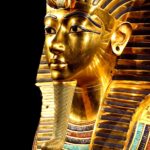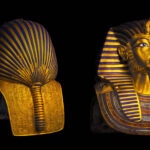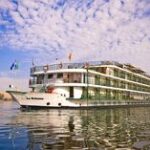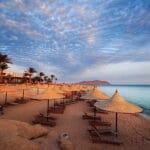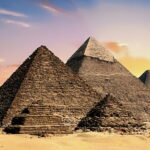 Previous
Next
DEAR TRAVELERS, WE DESIGN YOUR DREAM VACATIONS AND TRAVEL PLANS AND HAVE THE WORLD AT YOUR REACH. WE WOULD LIKE TO SEIZE THIS OPPORTUNITY TO SHARE WITH YOU THE KING OF EGYPT TOURS WEBSITE MESSAGE. WE BELIEVE THAT TOURISM IS NOT JUST A BUSINESS BUT A MISSION TO PROMOTE FRIENDSHIP, A SMILE TO WELCOME NEW FRIENDS, AND HELP THEM FEEL AT HOME.
Come to where the weather is as warm as the hospitality!