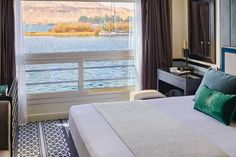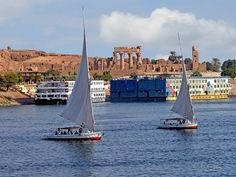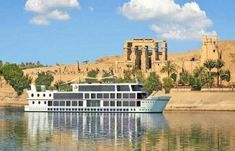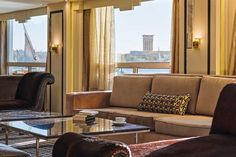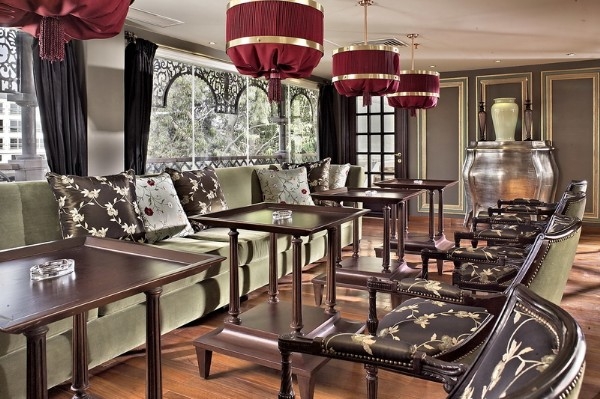 5ac230948092da693a809dd16c7e7bf1
01e161407fafed211e47fcc616032c7c
536af44d631cff00ee9651af567fc76f
4f38c31bbdc59fcbd74e94b2f9871910
26cb6c9464885f81eb94c19cfbf70ccc
6fde3e3474a99cc513f3386c298917fa
44530c627b9e77a06f993d2224d21f02
c07f5990be94b06de1811cc80820cca2
a7d05069725f900d99e444361121b3cc
cda33c9b0e92b08940cc1aa18cd8820f
f190a65ae4a8bd1c9dd10846993edc19
900x600-1-50-18577592c05a367e9d003a1bed6c547d
900x600-1-50-ef0b9cae90ba9af268d5f9bdbf88f12e
Mvenpick-MS-Hamees-Nile-Cruise-2
Mvenpick-MS-Hamees-Nile-Cruise-5
Mvenpick-MS-Hamees-Nile-Cruise-1
Mvenpick-MS-Hamees-Nile-Cruise-3
Mvenpick-MS-Hamees-Nile-Cruise-4
Movenpick MS Hamees Nile Cruise 11 Days
Nile Cruise Programs
Sailing the Nile along the lush Nile valley surrounded by the Golden dunes sightseeing Ancient Egyptian monuments such as KomOmbo and Abou Simbl is tourism at it's best
wake to the soft light of the morning sun. take in the heat and cool off in the pool on the deck of a cruiser .watch fishermen cast their nets , farmers take to their fields , a flight of birds and water buffaloes staring back at you. Book a Nile cruise and you just might unravel another layer of mystery that is Ancient Egypt .
For a softer but still very inspiring cruise experience in Egypt , try the short felucca cruises on the Nile in Aswan , Luxor or Cairo , or take it to the next level and enjoy an unforgettable
night aboard one of the luxurious dinner cruises available in the Egyptian cap
The Mövenpick MS Hamees has a comfortable and contemporary design and is among the largest and best-appointed crafts on the river Nile. Enjoy a truly memorable journey and experience Cairo, Luxor and Aswan. Check availability and the sailing dates of our Nile Cruises Cairo Luxor Aswan.d Suites are 39 m2.
Included
Being met with assistance at Cairo airport upon arrival and departure by our representative.
Assistance by our personnel during your stay, tours and excursions
All airport transfers by private deluxe A/C vehicle.
Internal flight tickets
Accommodation in Cairo hotel based on bed & breakfast.
Accommodation on board Nile Cruise on full board.
All Nile cruise tours sharing cruise group
Entrance fees to the sights as per itinerary
English-speaking tour guide during tours as mentioned above
Free loan of mobile phone charged against 30 min local calls / 3 min. international calls.
Service charges and taxes included throughout the tours.
Excluded
International airfare to Egypt.
Entry Visa to Egypt
Personal spending.
Optional Activities.
Tipping.
Tour Itinerary
DAY 1: ARRIVAL CAIRO
Your tour manager from Memphis Tours will meet and assist you upon your arrival at Cairo International Airport (Arrival procedures), and then he will escort you to the hotel by an air-conditioned deluxe vehicle. Arrive the hotel for a smooth check-in and Overnight in Cairo.
Welcome Drink
Day 2: Fly to Luxor / Embarkation
Enjoy breakfast before Checking out from your hotel, then transfer to Cairo Airport for a flight to Luxor where you will be met and transferred by an air-conditioned vehicle to board your Egypt Nile cruise. Embarkation on cruise in Luxor with enjoying Music in the bar. Overnight in Luxor
Meals: Breakfast, Lunch, Dinner
DAY 03: LUXOR SIGHTSEEING TOUR
Set out from your Cruise at 07:00 to enjoy a day tour in Luxor. Start visiting the West Bank of Luxor to see Valley of the Kings and Temple of Queen Hatshepsut. Then at 14:00 move to the East bank of Luxor to visit the famous Karnak Temples and Luxor Temples. Back to the Nile boat and enjoy Belly Dancer on board. Overnight in Luxor.
Meals: Breakfast, Lunch, Dinner
DAY 04: SAIL TO QENA TEMPLES
Early sail at 04:00 to from Luxor to Qena for enjoying a visit to Abydos Temple followed by a visit at 14:30 to Dendara Temple. Return to your cruise in Qena and enjoy contest party on board. Overnight in Qena.
Meals: Breakfast, Lunch, Dinner
DAY 05: SAIL TO SOHAG
At 05:30 in the morning, your cruise will leave Qena sailing to Sohag via Naga Hammadi Bridge and Abu Homar's Lock. Relish Treasure Hunt on board, then arrive to Sohag and Overnight.
Meals: Breakfast, Lunch, Dinner
DAY 06: SAIL TO MINYA
This morning your Nile boat will cross Sohag bridge sailing to Minya via Asyuit's Lock. Enjoy Black and White Party on board while sailing to Minya. Overnight in Minya.
Meals: Breakfast, Lunch, Dinner
DAY 07: TEL EL AMARNA / TUNA EL GEBEL
Set out from your Nile Cruise at 07:00 in the morning to enjoy a tour to Tel El Amarna to visit Tomb of Ahmose (EA3), Tomb of Meryre (EA4), Tomb of Pentu (EA5), Tomb of Panehesy (EA6), and Royal Tomb of Akhenaten (EA26). Also visit The Great Palace of King Akhenaten, The Small and great temples of Aten. Later at 12:30 have a visit to Tuna El Gebel and Ashmunein. Lunch box will be served within the Visits. Back to the Cruise and enjoy Folkloric Show on board. Overnight in Minya.
Meals: Breakfast, Lunch, Dinner
DAY 08: BENI HASSAN / SAIL TO BENI SUIF
Departing your cruise at 08:00 to visit 4 tombs at Beni Hassan. Visit Tomb of Baqet III (BH15), Tomb of Khety (BH17), Tomb of Amenemhet (BH2), Tomb of Khnumhotep II (BH3). Return to your Nile boat to Sail to Beni Suif with enjoying Galabya Party on board. Arrive to Beni Suif and Overnight.
Meals: Breakfast, Lunch, Dinner
DAY 09: FAYOUM TOUR / SAIL TO CAIRO
Enjoy a day tour at 08:00 in the morning to Fayoum for visiting Hawara Pyramids and Maydom Pyramid. Then back to your Nile boat to sail to Cairo for about 05 hours. Arrive to Cairo and Overnight.
Meals: Breakfast, Lunch, Dinner
DAY 10: EGYPTIAN MUSEUM / GIZA PYRAMIDS
Set out from your cruise at 08:00 to enjoy a day tour in Cairo to the Egyptian Museum, the incredible Giza Pyramids and the Great Sphinx. Back to the cruise and enjoy Takht (Oriental Music) on board. Overnight in Cairo.
Meals: Breakfast, Lunch, Dinner
Day 11: Final departure
Disembarkation after enjoying your breakfast, then transfer to Cairo Airport for final departure
Meals: BreakfastCruise:
72 deluxe cabins feature:
Private bathroom with bath tub & Hair Dryer
Remote control LCD television, music channels, Internal telephone
Controlled air condition, safe deposit box
Large panoramic windows.
Large restaurant seating 142 guests
Large and Luxurious Lounge & mini-bar
Discotheque
Gift Shop
Clinic
Swimming pool
Sun Deck with Recreation Area and Bar
Reading & Playing room
Price
| | | | |
| --- | --- | --- | --- |
| | 3 Stars | 4 Stars | 5 Stars |
| Price per person in DBL or TRPL Room | 2200 $ | 2250 $ | 2300 $ |
| Solo traveler | 3300 $ | 3375 $ | 3470 $ |
| Christmas & Easter – DBL or TRPL Room | 2640 $ | 2700 $ | 2760 $ |
| Christmas & Easter – Solo traveler | 3960 $ | 4050 $ | 4140 $ |
Prices are quoted in US Dollars per person per trip and valid till 30 September 2017, except during Christmas, New Year & Easter holidays.
Children Policy
0 – 01.99 Free of Charge
2 – 5.99 pay 25% of tour price
6 – 11.99 pay 50% of tour price
12+ pay full tour price as per adult person.
Payment Policy
Reservations should be made as early as possible to book the desired Nile cruise, spaces will be secured upon receive a deposit of 25 %, and during the Christmas and New Year holidays the required deposit is 50%. This deposit forms part of your final payment. Deposits can only be made by credit cards, wire transfer and or Western Union
Tipping
It is a customary attitude for expressing ones satisfaction of good services rendered to him by staff on duty with him. We advise if you are willing to offer it, this would be great and if not, you are not obliged to do it.
Come to where the weather is as warm as the hospitality!