From the relaxing Nile side metropolis of ASWAN CITY, you've got to get entry to many amazing day excursions and sports. go to Abu Simbel or different superb archaeological websites on the banks of Lake Nasser, journey north to Luxor to peer Karnak and the Valley of the Kings, or revel in tours and activities in Aswan CITY like an afternoon sailing on the Nile or a visit to the unfinished Obelisk and the Nubian Museum.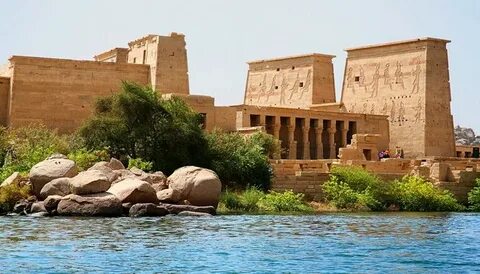 FROM$63
Day Tour of Aswan, Philae Temple and Obelisk
---
From$47
Day tour to Abu Simbel by car
---
From$261
Abu Simble Temple from Aswan by Flight
---
From$317
Nile Cruise Tours from Aswan
---
From$57
Half-Day tour to Nubian Village by Motorboat
---
From$37
Day Tour to Luxor from Aswan
---
From$44
Day tour to Kom Ombo and Edfu from Aswan
---
From$37
Sound and Light Show at Philae Temple
---
From$33
Kalabsha Temple and Nubian Museum Tour
---
From$67
Abu Simbel and Safari Tour from Aswan
Tips
Notwithstanding the currency of Egypt is the Egyptian pound first thing to remember. The value of the Pound is comparatively fixed at a rate of zero.056 LE to one USD. different from provider expenses that have been covered in your bill go to the eating place. Make sure to tip the servers 10% further by using handing it to them without delay. The metro is one of the high-quality methods to go from one area to another within Cairo. Arabic is the respectable language, in fact, English is broadly used. Egyptian beans, and "Koshary". a conventional Egyptian pasta dish. at least without reservation strive Kebab and Kofta, the Egyptian conventional meat dish. most compelling evidence we are the best. From time to time follow it.
Highlights
The first thing to remember Visit the Pyramids, For the most part in the first place Giza. The Sphinx and the valley temple which all things considered king Chephren. As soon as visit temple, Hatshepsut temple. Valley of the Kings and Karnak temple in Luxor.
above all the most important are the wonders of historical records at the Egyptian museum. Although this may be true to discover the magic of Egyptian oases like Siwa or Bahariya. Another key point is dive or snorkeling in Sinai or cities situated at the Red Sea.
at the present time going on a Nile Cruise from Luxor to Aswan or vice versa. in the same way, save at Khan El Khalili touristic marketplace in Cairo. Most important see Philae and Abu Simbel temples in Aswan. With this purpose in mind visit for the most part important in mind Exploring Islamic Cairo walking. sooner or later visit the Saint Catherine Monastery in Sinai. different from any other country.